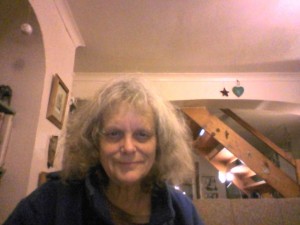 Jean has been working as an astrologer since 1984, when she gained the Diploma from the Faculty of Astrological Studies.  She gives consultations at her home in Leominster.   She taught astrology for Lewisham Adult Education in the late 1980s and did the Faculty's Counselling within Astrology Course between 1990 and 1992.  She was a distance learning tutor with the Faculty of Astrological Studies from 1998 to 2001.
Jean was involved in running astrology camps with Rainbow Circle in the 1990s; and in 2002 became involved with the Wheel of Astrologers who work at Glastonbury Festival and sometimes at other festivals and gatherings.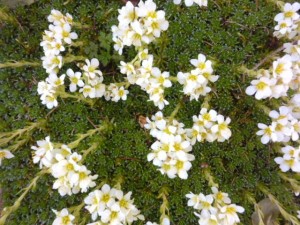 Jean likes creating astrology gardens at camps and conferences and is interested in the ancient connections between plants and planets.  These connections were known as the Doctrine of Correspondences or the Doctrine of Signatures; and the 17th century English astrologer and herbalist, Nicholas Culpeper, extended the tradition to British flora.  Saxifrage on the left is a herb of the Moon.
Currently Jean is director of astrologycollege.com; a distance learning college providing courses for beginners to advanced, whether for fun, personal development or for professional training. (www.astrologycollege.com).
Jean is a Fellow of the Association of Professional Astrologers International.